| | |
| --- | --- |
| Tuesday, January 16, 2018 | |
The Right Help at the Right Time

We are open today **** Normal Operating Hours ****
###### We "DO NOT" follow any school district delay or closure policy ######
Want to find out if we are having a late start or if we are closed due to inclement weather? Check here first, like us on Facebook, follow us on Twitter or call us at 719-574-8300!
***************** We will update all by 6:30 AM if there is a change *****************
The Child Development Center of Colorado Springs is currently interviewing for a Full Time/Part Time Physical Therapist a Full Time/Part Time Speech Language Pathologist and Full Time/Part Time Occupational Therapist.
We are always wanting to discuss Per Diem Physical and Occupational and Speech therapists positions with you. Please call or email us a cover letter and your resume.
Does your child need Physical, Occupational, Speech or ADHD Therapy? We have openings!! Warm water therapy pool available within our 9000 square foot facility. "Book an Appointment" or call to discuss your childs Physical, Occupational and Speech Therapy needs, 719-574-8300.
Try out our Pay your bill online feature. Just click the "Online Bill Pay" link at the bottom of the main menu. It will take you to a secure connection at "PayPal". There you can use either your PayPal account or any Debit or Credit Card.
Please like us on Facebook, follow us on Twitter @CDCREHAB and pin us at Pinterest.
When it comes to treating disabled and developmentally delayed children, we've met that challenge head on for "29″ years. Please take a look at our "Testimonials".
One-to-one. Child to therapist.
Programs that can make a meaningful difference in the lives of both patients and their families. If you suspect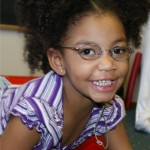 your child has a disability or developmental delay, call us. We'll give you services that are personal as well as professional.
The Child Development Center of Colorado Springs, Inc has been offering quality pediatric rehabilitation services to the Pikes Peak Region since 1988. Physical Therapy, Occupational Therapy and Speech/Language Therapy services are all available. Children requiring comprehensive services can receive all disciplines in one setting all on the same day.
Therapists at the Center specialize in pediatrics. That is all we do! The Center is able to offer services for autism spectrum disorders, developmental delays, learning problems, speech difficulties, fine and gross(large) motor problems, challenges at school, ADHD/ADD, sports injuries, sensory integration dysfunction, auditory processing challenges, high risk neonatal follow-up, and oral-motor/feeding difficulties . . . just to name a few.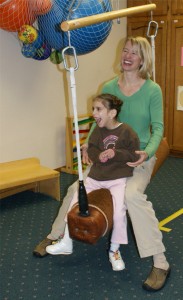 Our therapists each have extensive pediatric experience, are up to date on the latest techniques, and are required to complete continuing education coursework every year.
We provide rehabilitation programs that are innovative as well as effective.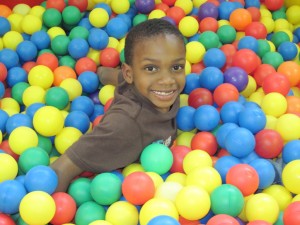 Print This Page